Our aim is to provide sustainable management of liquid and/or hazardous waste treatment.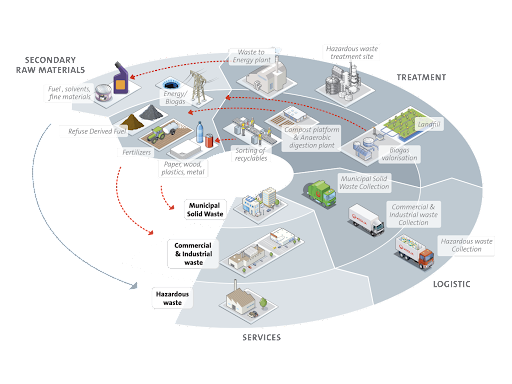 Services include: 
Solid Waste Treatment, Recycling & Recovery:  
Municipal solid waste collection
Industrial and commercial waste collection
Landfilling 
Waste to energy: incineration
Product recovery from waste: papers, packaging, WEEE, glass
Product recovery from waste: plastics
Organic waste valorization: sludge from wastewater treatment, Bio-waste
Liquid & Hazardous Waste Treatment & Recovery:
Industrial hazardous waste collection and treatment
Liquid waste collection and transportation
Product recovery from HW: solvents, by-products from O&G industry, used oils
Soil remediation
Enquiries:
If you are a business looking for more information on waste management, please get in touch below.
Our friendly staff will endeavour to get back to you as soon as possible.