Legal Compliance 
The Kwadukuza landfill site is classified as a Class A Landfill [(H:H) (Highly Hazardous)] with the capability and capacity of accepting all types of waste as per the Norms & Standards gazetted on 23rd August, 2013.
Waste Management License: 12/9/11L770/4/R1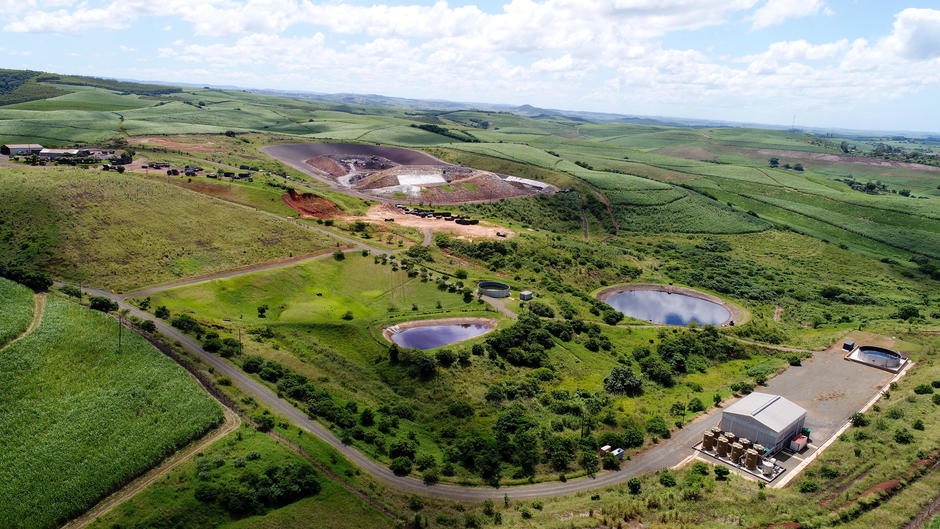 Management Systems Certification 
Dolphin Coast Landfill Management (PTY) Ltd, Operated by Veolia, is a specialist waste disposal company that owns and operates a landfill site in Stanger, Kwa-Zulu Natal. As an accredited service provider, we have a responsibility to ensure the correct handling, classification, analysis, transportation and disposal of hazardous waste. DCLM further recognizes that these operations have an impact on the health and safety of our employees, and we therefore identify such risks to minimize, reduce and eliminate any harm to employees and any other persons associated with any of our business activities. 
SHEQ Certifications / Professional Affiliations:
- SANAS (South African National Accreditation System) 17025
- ISO( International Organization for Standardization) 14001
- ISO( International Organization for Standardization) 45001
- B-BBEE Level 3 Contributor
- IWMSA ( Institute of Waste Management of South Africa) Member 
- CAIA (Chemical & Allied Industries Association) Member